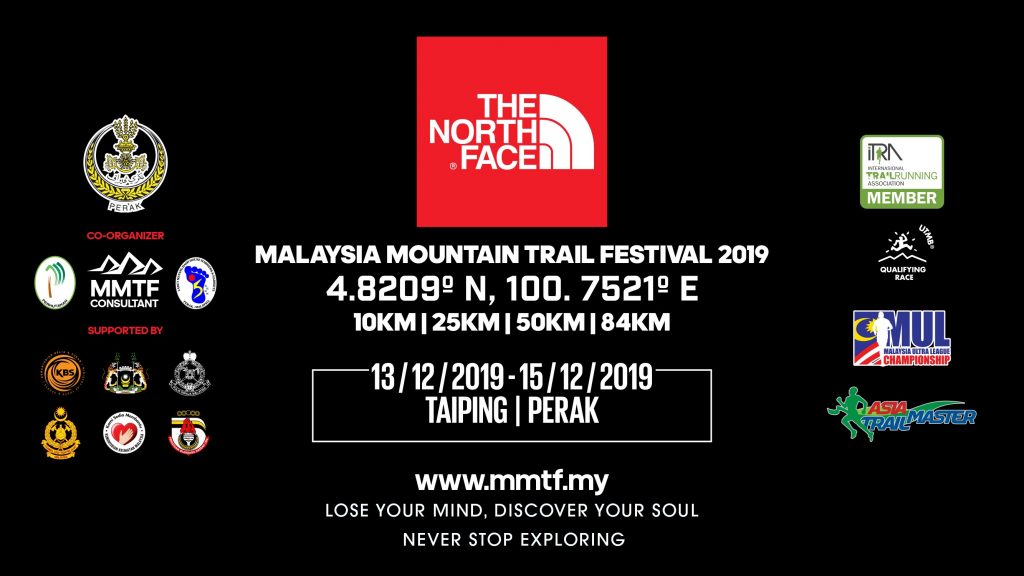 TNF MALAYSIA MOUNTAIN TRAIL FESTIVAL 2019 - SEPTEMBER UPDATE
TNF MALAYSIA MOUNTAIN TRAIL FESTIVAL (MMTF) PREPARATION – SEPTEMBER UPDATE 02 OF 02– MANDATORY ITEMS
Dear Runners,
Kilian Jornet was forced to call in rescue for himself and Emelie Forsberg once due to the bad weather and unspecified "problem" near the summit of Aiguille du Midi in Charmonix, France.
This goes to show that even top athletes can get into trouble out there. Hence, it's important and wise for anyone who runs mountain trails to be prepared for the worst and this includes bringing the right gear albeit for training and especially during races when one is pushing one' s boundaries.
This is a warning that the mountains are hard and dangerous place, even when precautions are taken; and a high price can be paid for failures, especially when travelling light.
If the world's best ultra-runners are at risk in the mountains, so is everyone else. With this in mind, we put together a list of mandatory and recommended items everyone should carry along during their attempt to conquer their respective races at MMTF.
Mandatory gear check will be conducted prior to Race Pack Collection and randomly during the race.
Any runner who fails to adhere to the list below will incur penalty, where time will be added to their finishing time based on the severity of the omission, and in some cases will give the organizer the right to penalize or disqualify outright the said runner.
Any decision made is at the organizer's discretion and it will be final.
MANDATORY ITEMS LIST
A) Headlamp (This is now MANDATORY for ALL CATEGORIES) – Try not to buy anything too heavy and stick to run-specific options. For 10KM and 25KM runners, you may opt for a hand torch. Though we are starting in broad day light, to safely run through Terowong 1 (T1 Tunnel), one would need to have light to assist them through this passage.
B) Extra Batteries For Head Lamp (For 55KM/84KM)
C) Emergency/ Space Blankets (For 55KM/84KM)
D) Race Pack/ Hydration Vest (For 55KM/84KM) – The most important aspect of a race pack is that it is comfortable.
When you try it on, be mindful of any pressure points on your lower back or under your arms, as the more you sweat it will make you painfully aware of them. Unless you are planning on walking the whole route, we suggest using a running-specific race pack. Whichever option you go for, make sure you try it out on some longer runs (3-4hrs) to really find out how it fits your body.
The size of race pack will depend slightly on how much you are taking with you. Faster runners (with less nutrition and night gear) might wish to go for a 8 or 10 litre pack.
Ideally you want a model with pockets on the front to load with gels and nutrition – you definitely don't want to be taking your race pack off every time you want to eat.
Another point to consider when deciding on your race pack is whether you are going to use bottles or a Camelbak-type water pouch.
If you choose bottles, then front-mounted options are best – you shouldn't need to contort yourself or take your race pack off to access them.
If you go for a water-pouch then make sure you check how easy or difficult it is to top it up. You need to be absolutely sure that it's closed correctly, or you'll lose valuable water and your spare kit can get soaked.
Many people prefer a water pouch as it distributes the weight more evenly, but one key disadvantage is that you cannot see how much water you have left.
E) Waterproof/ Windproof Jacket (For 55KM/84KM) – This is essential. The race can be warm and humid but weather conditions can take a drastic turn up in the mountain caused by thunder storm, strong wind, clouds, fog and misty conditions.
F) Mobile Phone (with contactable number provided to organizer during registration and must be able to call out – For All Categories) – Do ensure that you save the organizer's emergency contact no which is provided to you during REPC/ Race Briefing. Please ensure that you start the race with a fully charged mobile phone.
G) Compass (For 55KM/84KM)
H) Whistle (For 55KM/84KM)
I) Basic First Aid Kit (For 55KM/84KM) – For treating minor wounds and injuries and should contain some antiseptic swipes, gauze and compression/self-adhesive bandage.
J) Personal Drinking Cup (For All Categories) – Failure of which the crews have the absolute discretion not to serve you with water or hot drinks.
K) Spoon/ Bowl (For 55KM/84KM) – As hot food will be served at CP4 & CP6 (Also Known as CP THE NORTH FACE).
L) Water Bottle/ Bladder – 1.5 Litre minimum for 55KM/ 84KM and 500ml for 10KM and 25KM.
M) Ziplock Bag For Personal Rubbish (For 55KM/84KM)
*** If you are caught or if you are reported to have discarded your personal rubbish on the course, you would be automatically be suspended from the race.
N) Energy Gel/ Bar (Energy Food Source – For 55KM/84KM) You may skip food for short runs, but anything beyond about 90 minutes of running and you want to keep energy up with bars, cookies, or store-bought gels. 200 – 300 calories an hour is best if you can stomach it on the trail. Electrolytes, in the form of drinks or tablets like Salt Stick, help to fend off muscle cramps on long runs when salts may get depleted.
***One piece of advice to all slower runners, please do not only depend on energy or liquid nutrition if you are going to be on the course for more than 4 or 5 hours. Have some solid food with you or spend some time at the respective CP consuming fruits, biscuits, bread or food that we will be serving on race day.
O) Cap/ BUFF (For 55KM/84KM)
P) Gloves (For 55KM/ 84KM)
Q) Shoe (All Categories)
RECOMMENDED ITEMS LIST
A) Anti-Chafing Cream/ Vaseline
B) Spare Socks
C) Spare Running Top
D) Sunblock/ Sunscreen
E) Blinker Lights
F) Sunglasses
G) ID and Money
H) Pole (***Be extra mindful of your surroundings if you choose to use them. Example never point your pole tip to the back as it might injure the person behind you).
Based on the experience from the 1st edition, we know many of you will be complaining about the long list of mandatory items. Your safety is a no-discussion topic for us and as much we can do at our end, we would need each and everyone of you to abide by it.
From experience, it is better to have them and you don't use them than to need them badly and you don't have them. We trust the 1st edition's runners and those experience runners will agree to this.
Happy Trails …
www.mmtf.my
Team TNF Malaysia Mountain Trail Festival 2019
26th Sep 2019