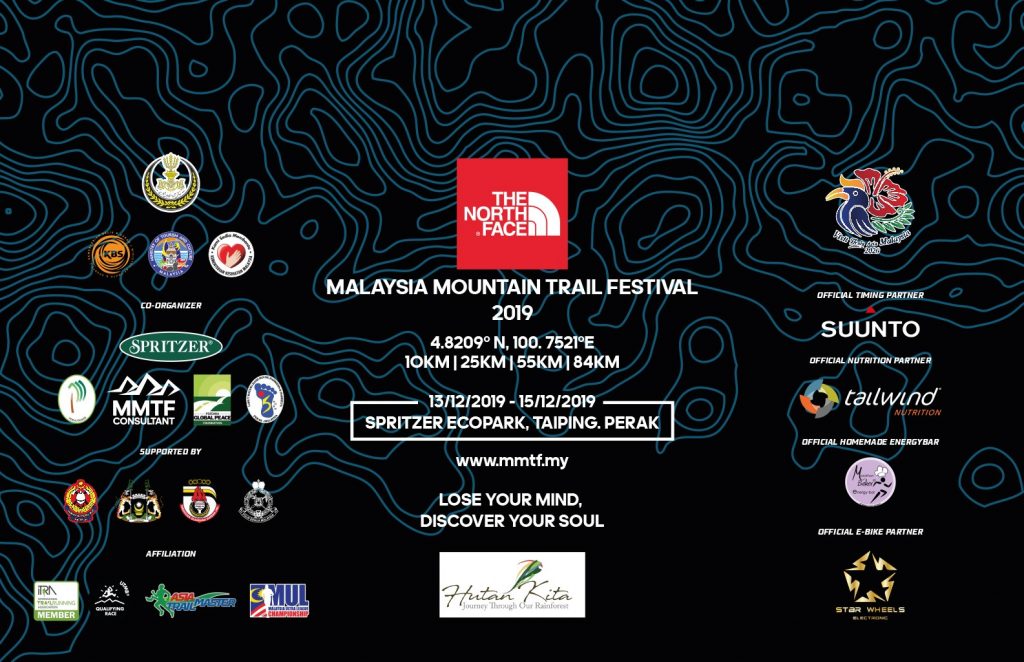 TNF MALAYSIA MOUNTAIN TRAIL FESTIVAL 2019 - NOVEMBER UPDATE
TNF MALAYSIA MOUNTAIN TRAIL FESTIVAL 2019 – COURSE AND ELEVATION PROFILE 04 of 04 – 10KM FRESHMEN CHALLENGE
Dear Runners,
Please find attached course and elevation profiles for the 10KM Freshmen Challenge. 
Please take note of the increment in distance and COT as explained herein. The Terowong 1 is an experience that our RD would like everyone to take home and for that, the increment in distance and COT is something which is unavoidable.
RACE – 10KM FRESHMEN CHALLENGE
START TIME – 07.00AM 15th DECEMBER 2019
COT – 04 HOURS
FINISH TIME – 11.00AM 15th DECEMBER 2019 (NEW FINISHING TIME)
TOTAL DISTANCE – 13.6KM (Trace De Trail Quoted)
TOTAL ASCENT – 610m (Trace De Trail Quoted)
TOTAL DESCENT – 610m (Trace De Trail Quoted)
Notes :-
10KM course is the new FRESHMEN CHALLENGE course.
The 10KM Freshmen Challenge is now officially a 13.6KM race, with an additional hour added to the 3 hours COT. Hence the new COT is 4 hours which ends at 11.00am 15th December 2019.
The reason for the increase in mileage:-
Due to private owned ground movements before Terowong 1 (T1) where owner has dug out a water catchment pond for flood mitigation purposes.
Due to permanent fence structure being built by private land owners surrounding a privately owned palm oil estate on the original route.
We want to give everyone the 'priceless' Terowong 1 (T1) experience, thus the additional increment in distance is unavoidable.
There will be NO drop bag for 10KM runners.
There will be Medic, Coke, 100 Plus, Tailwind, Biscuits or Bread and Fruits at CP1.
Please do not divert off course and always stay on course following the markers.
DO NOT SLEEP ON THE COURSE. If you are caught doing so, you will be taken out of the course and deemed not fit to complete the race. Hence, you should only catch on your sleep at the only CP.
Please take note that every runner should at least have a hand held torch light or a headlamp for T1 safe passage.
There will be a race briefing at 05.00pm on 13th December 2019 prior to "Elites Introduction Session" at 06.00pm and dinner/ carbo loading session at 07.00pm at Spritzer EcoPark, Taiping, Perak. We highly encourage everyone to attend the briefing as many who stayed away missed 2 very important points last year. That resulted in many runners who diverted off course as they were not aware of our marking strategy, and also failed to include the Bonus CP we have in place for their race strategy.
Please take note GPX will only be shared 2 weeks before the race to prevent private land from being encroached upon.
We will be sending the course and elevation profile in phases to everyone and you can also download them from our webpage www.mmtf.my in different format once our back office team have uploaded them in coming days.
Happy Trails
Team TNF Malaysia Mountain Trail Festival 2019
4th Nov 2019